Farmers are always looking at their bottom line – and rightfully so. Prices are fluctuating which drives growers, landowners, and land managers to find the best solutions to provide the best yields. While some may consider adding soil sampling an unnecessary expense, it is actually one of the most cost-effective tools in the agricultural toolbelt, which can pay dividends in the long run.
Typically, when prices are higher, producers may try to prioritize lime over fertilizer, without truly knowing 'what's in the ground' already. Soil sampling not only demystifies what nutrients are already present in the soil or missing from the soil, but it also starts to lay a roadmap for future success.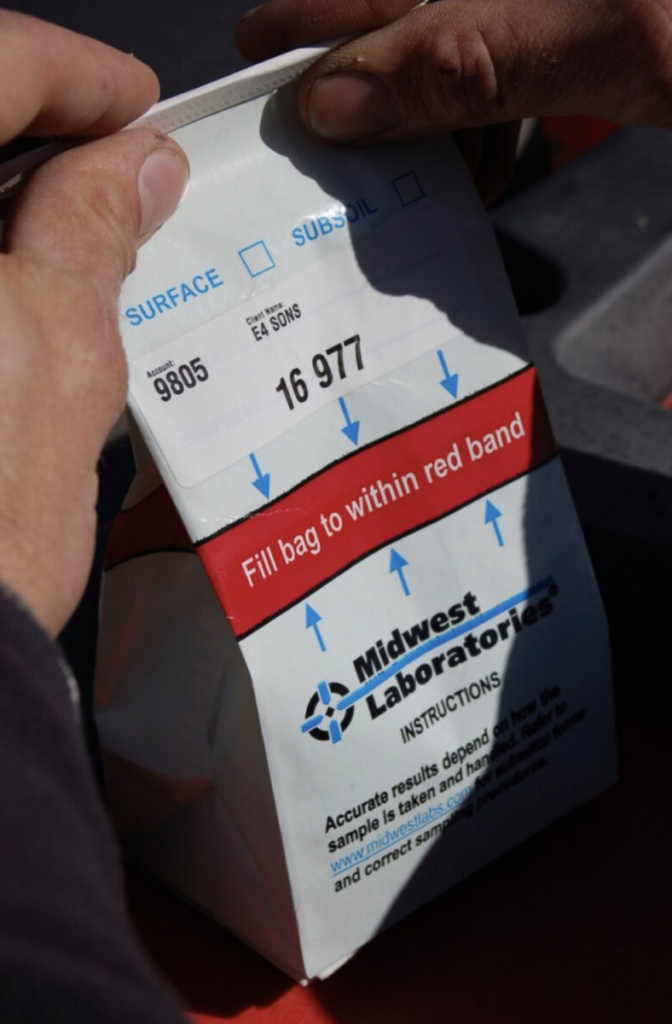 Woodbine-Iowa-based E4 Crop Intelligence has excelled for more than 20 years at maximizing farmers' profits while minimizing overall costs. The agronomy services company's soil and plant tissue testing and soil sampling services have helped growers across the country.
An added benefit that all E4 customers can receive is free access to their soil sample results immediately via the company's proprietary software, the E4 Vision app. The application displays the producer's field data, providing them with up-to-date information at their fingertips. E4's app also provides:
Detailed field maps of nutrient recommendations and insight
Side-by-side field comparison on tablet devices (e.g., iPad, etc.)
"My location" to walk out to specific areas of interest in your fields
Soil sampling view and compare 'on the go'
Reports that can be emailed to people who need them
Year-over-year nutrient level comparisons
Access to your farms from your phone
Comprehensive maps and reports
And more!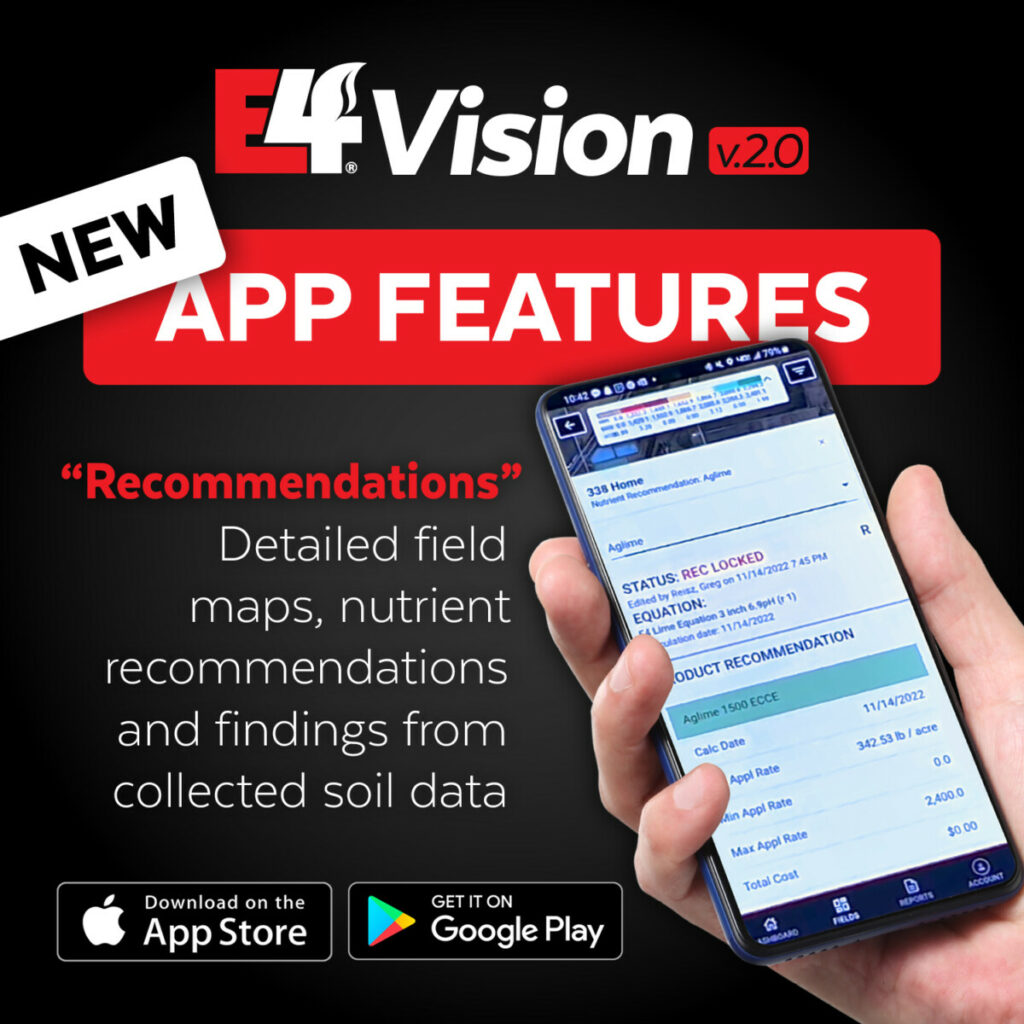 Armed with the E4's expertise and Vision app, producers can gain actionable insights quicker than ever before. "Our customers are loving the app," said E4 founder and president Greg Reisz. "This technology has not only helped streamline our customers' operations, it helps expedite field data and information in a very timely manner."
The unbiased, independent experts at E4 have utilized time-tested consulting methods to provide customers with a plan fit for their specific needs – and not a one-size-fits-all approach. Those interested in learning more about E4 Crop Intelligence and its services, can visit E4cropintelligence.com and follow the company on Facebook, Instagram, and Twitter.