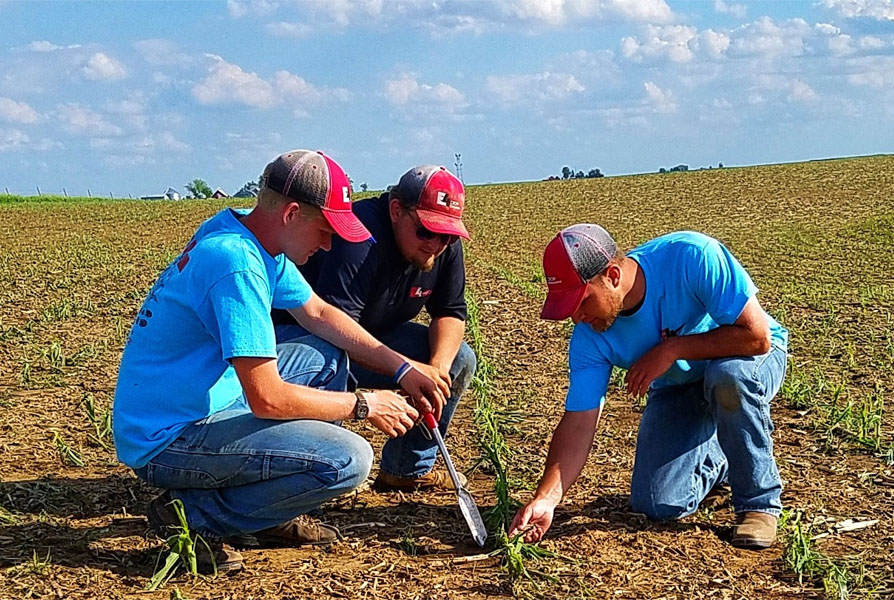 E4 Crop Intelligence continues to expand its agronomy consulting knowledge and experience, with another employee receiving the Certified Crop Adviser (CCA) status. Ryan Reimers, a sales agronomist with the Iowa-based field testing and crop consulting company, added the CCA title in late August.
Established by the American Society of Agronomy as a benchmark for professionalism in the industry, this certification validates Reimers' evaluation of customers' farming operations and allows him to continue expanding his knowledge in the field. While verifying Reimers' agronomy expertise, the CCA title also brings value to E4 Crop Intelligence' customers, allowing him to improve their growing plans and strategies with cutting-edge processes and proven knowledge.
In order to achieve the Certified Crop Adviser title, agronomists must meet experience requirements, pass comprehensive international and local board exams and apply for the credential. Reimers must earn 40 hours of continuing education credits every two years to maintain this certification — a process that ensures he stays up to date on the latest agronomy news and trends. He joins another CCA at E4, president and owner Greg Reisz, who has been certified for more than 20 years.
"We are excited for Ryan, and for the impact this certification will have on our customers' operations," said Reisz. "This verifies Ryan's strong agronomy background and expertise, and allows him to assist our customers with the most accurate, up-to-date crop consulting possible."
Reimers officially received his certification on August 20. He has been with E4 Crop Intelligence since May of 2017.