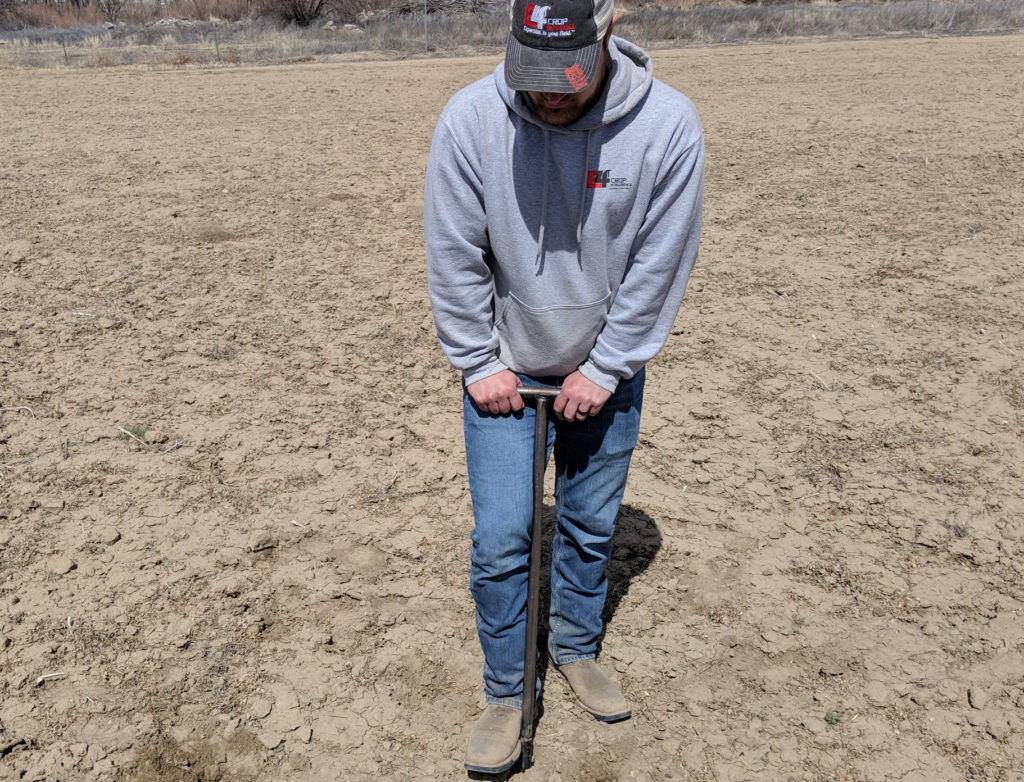 Woodbine, IA (May 17, 2019) – E4 Crop Intelligence continues to expand its presence throughout the United States, as its soil sampling expertise is sought after by growers of a wide range of different crops. E4's crop consultants recently provided extensive soil sampling in Pueblo, Colorado at the company-owned industrial hemp farm of Functional Remedies, the premier vertically-integrated hemp oil manufacturer. Working with customers in the hemp industry provides new market opportunities for the Iowa-based company.
At the Functional Remedies' industrial hemp farm, E4 crop consultants conducted in-depth GPS soil testing to identify areas in the field where nutrient levels were either too high or too low. Data gathered from soil collection was sent to approved lab partners for testing. Based on the results, E4 will develop an organic fertility plan for Functional Remedies. E4's expert nutrient recommendations will help the grower mitigate any nutrient level risks in the field.
Functional Remedies sought out E4 Crop Intelligence for their expert services. A major focus of the hemp producer is to grow the healthiest and most nutrient-dense organic hemp crop possible. Their cultivated industrial hemp will be made into full-spectrum hemp oil products. "Given our commitment to leveraging next-gen Agri science across all of our farm operations, E4 is an ideal partner for us," said Chief Science Officer Tim Gordon.
"It has been a great experience working with Functional Remedies," said Greg Reisz, founder, and president of E4 Crop Intelligence. "Industrial hemp has opened up a new market for us to provide expert insight for growers looking to maximize their crop health and yield, and we look forward to working with more growers in the future."
There is renewed interest in industrial hemp production after the federal government removed industrial hemp (aka agricultural hemp) from the Controlled Substances Act via the 2018 Farm Bill. The bill legalized hemp under certain restrictions and left states with the power to determine if cultivation is to be allowed for commercial, research or pilot program purposes. Industrial hemp is used to produce products such as hemp oil, fibers, textiles, paper and construction materials.